A safe place to explore, play & have fun! My favourite social nights of the week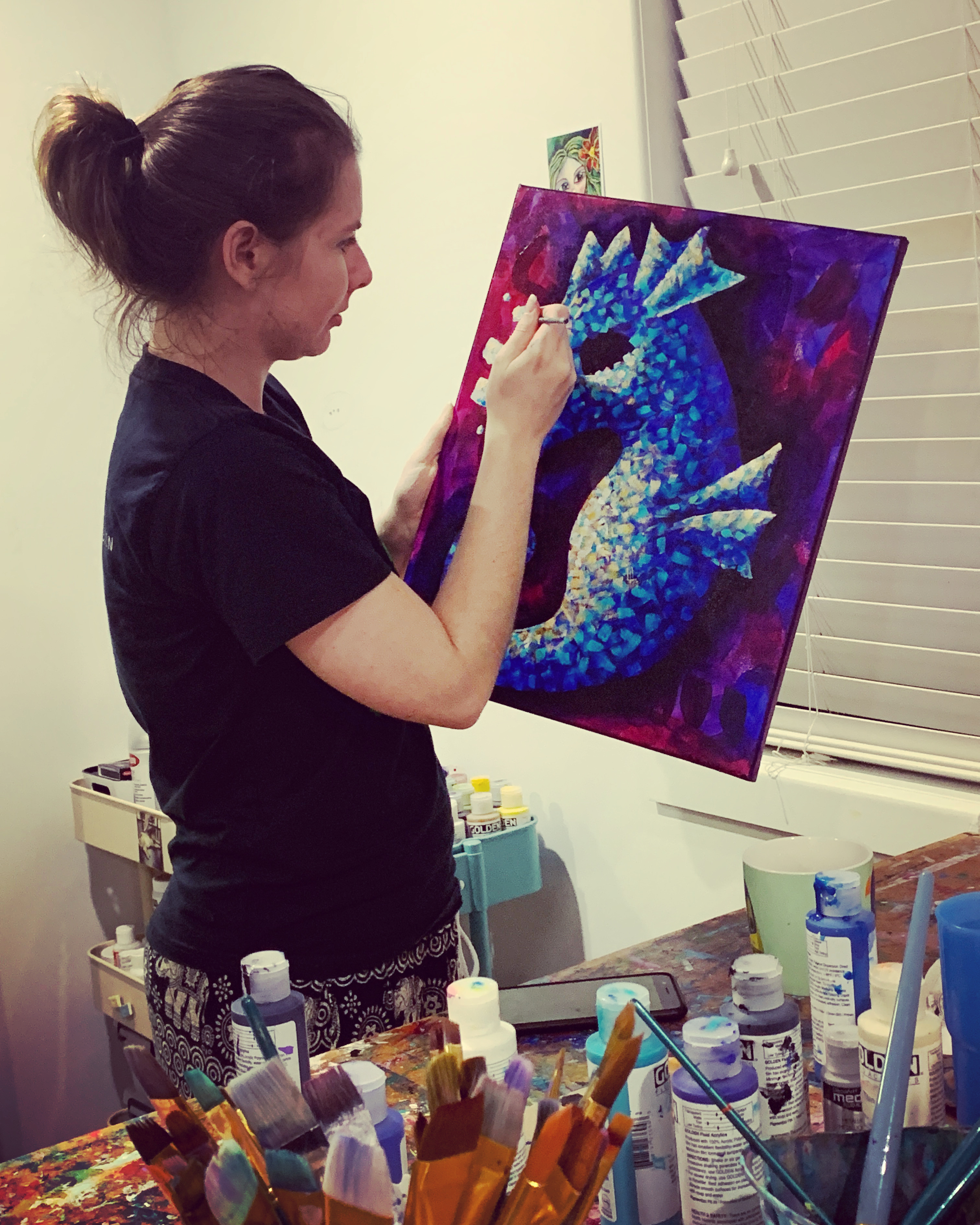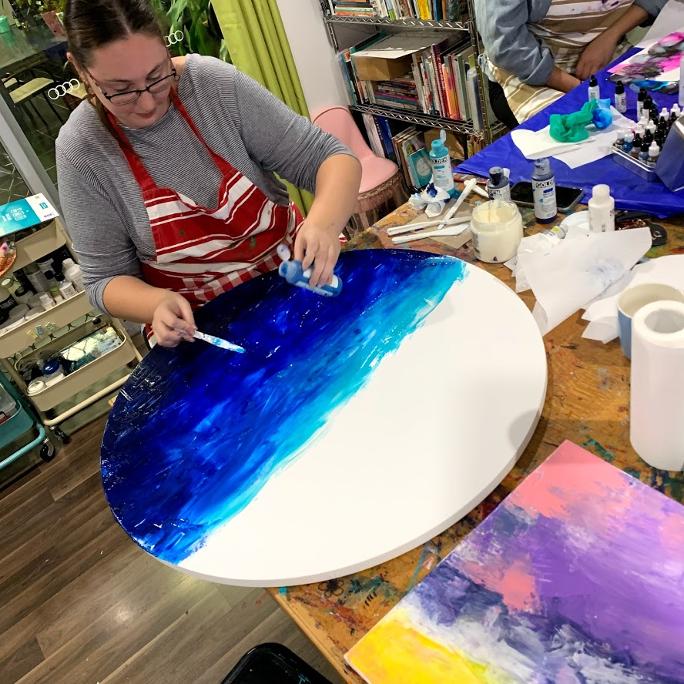 Welcome to Adult Arty Sessions!
A few nights a week I run my Adults Art Sessions. A safe space to get creative, work on personal projects or just hang with really awesome fellow artists. You will have access to different mediums and tools, while also having me there to help guide and support you.
Please note this isn't an Art Workshop so you may not have a finished artwork each week. It is a slower paced, personal project working on kind of thing. I do have regular artists attending these sessions, so please book your spot or perhaps organise another time by filling out the form to register your interest.
Arty Sessions are $40 per session and go for roughly 2.5 to 3 hrs.
Available sessions at the moment are:
Mitchelton Studio - Monday - 6:00 - 8:30pm - 8 spaces available
Bray Park Studio - Wednesday - 5:30 - 8:00 currently full
Sessions are 2-6 (Bray Park) & 2-8 (Mitchelton) people per session; to allow for enough space per person and project.
I Look forwarding to getting arty with you,
Jas x